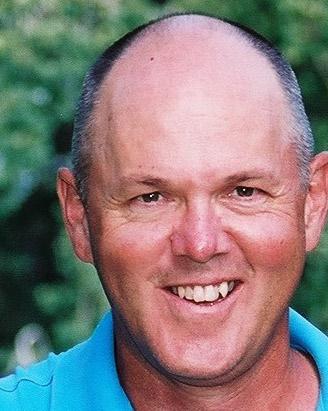 Royal LePage Rockies West
492 Hwy 93/95
Invermere
V0A 1K2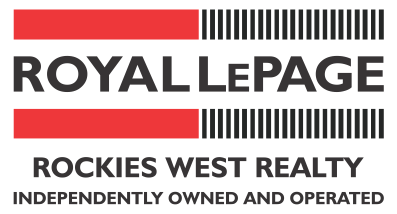 LET'S FIND YOUR NEW HOME
Search for Real Estate in and around Invermere
Residential
Any
Single Family
Half Duplex
Townhouse
Condo/Apartment
Full Duplex
Triplex
Fourplex
Mobile
Modular
Lots/Acreage
Farm
Recreational
Commercial
Any
Building Only
Building & Land
Business & Leasehold
Business & Property
Business Only
Land Only
Multi-Family
Industrial
Min Price
Any Price
$25,000
$50,000
$75,000
$100,000
$125,000
$150,000
$175,000
$200,000
$250,000
$300,000
$350,000
$400,000
$450,000
$500,000
$550,000
$600,000
$650,000
$700,000
$750,000
$800,000
$850,000
$900,000
$950,000
$1,000,000
$1,250,000
$1,500,000
$1,750,000
$2,000,000
$2,500,000
$3,000,000
$4,000,000
$5,000,000
$6,000,000
Max Price
Any Price
$25,000
$50,000
$75,000
$100,000
$125,000
$150,000
$175,000
$200,000
$250,000
$300,000
$350,000
$400,000
$450,000
$500,000
$550,000
$600,000
$650,000
$700,000
$750,000
$800,000
$850,000
$900,000
$950,000
$1,000,000
$1,250,000
$1,500,000
$1,750,000
$2,000,000
$2,500,000
$3,000,000
$4,000,000
$5,000,000
$6,000,000
Min
Any
200 Sqft
300 Sqft
400 Sqft
500 Sqft
600 Sqft
700 Sqft
800 Sqft
900 Sqft
1,000 Sqft
1,100 Sqft
1,200 Sqft
1,300 Sqft
1,400 Sqft
1,500 Sqft
1,600 Sqft
1,700 Sqft
1,800 Sqft
1,900 Sqft
2,000 Sqft
2,500 Sqft
3,000 Sqft
3,500 Sqft
4,000 Sqft
4,500 Sqft
5,000 Sqft
6,000 Sqft
Max
200 Sqft
300 Sqft
400 Sqft
500 Sqft
600 Sqft
700 Sqft
800 Sqft
900 Sqft
1,000 Sqft
1,100 Sqft
1,200 Sqft
1,300 Sqft
1,400 Sqft
1,500 Sqft
1,600 Sqft
1,700 Sqft
1,800 Sqft
1,900 Sqft
2,000 Sqft
2,500 Sqft
3,000 Sqft
3,500 Sqft
4,000 Sqft
4,500 Sqft
5,000 Sqft
6,000 Sqft
We are shaking things up by lowering our standard fees and offering new services.
When you are selling your property you don't only want to be guided by an experienced professional but you will also want to make sure your listing gets as much exposure and attention as possible. Different Realtors do different things – and we do it all. Our listings stand out due to cutting-edge technology such as drone photography and 3D virtual tours.
If you have any questions or want to book a free and no-obligation consultation, contact our Listing Specialist Ross Newhouse at 250-342-5247 or newhouseconnect@gmail.com.



Selling Your Home - Why it Pays to Use a REALTOR®
Before selling your home, you will need a clear understanding of the legal issues and potential pitfalls. One wrong action could result in a lot of cost and frustration, which is why it is essential to have a REALTOR® working with you, as he or she will make the sale of your home a successful and satisfying experience.
Greater exposure
REALTORS® use the Multiple Listing Service® (MLS®) to give your home maximum exposure. MLS® is a computer-based system that relays valuable information about your home to hundreds of REALTORS® and potential homebuyers.
Setting a price
Setting a price for your home is an important but difficult process. Again, this is where the services of a REALTOR® prove invaluable. REALTORS® have the experience to help you understand how the market works and decide upon a realistic price that meets your goals. REALTORS® also pre-screen potential buyers to make sure only those who are serious and financially qualified view your home.
REALTORS® will also develop a marketing plan to help your property receive maximum exposure. This will likely include placing your home on the MLS® system and placing a "For Sale" sign on the front lawn. The plan will likely also include arranging open houses for other REALTORS® and potential buyers, and developing advertisements and feature sheets/mailers to market your home.
Once you have accepted an offer to buy your home, your REALTOR® will help ensure that all the proper paperwork is completed. He or she will also make sure that both parties meet the necessary conditions outlined in the agreement.
Why working with a REALTOR® makes sense
When you work with a REALTOR® you will likely get a better price for your home than if you try to sell it yourself. Apart from the financial benefits, however, there is an extra measure of comfort and security that comes from having a REALTOR® on your side. Remember that REALTORS® are governed by a code of ethics and standards of business practice. They have also been trained and licensed under the provincial Real Estate Services Act to assist in transactions involving real property. When it comes to buying or selling property, using a REALTOR® just makes sense.
Source: Victoria Real Estate Board 2015
Before we work together you would probably like to know something about me. With my two girls pursuing their respective careers in Vancouver and Copenhagen, I now pursue my three other passions in life: golf, guitar and real estate.
Yes, real estate really is a passion for me. I have been involved in all aspects of it for over 40 years now and I still love it. Since graduating with a Commerce degree from University of Alberta in 1977, I spent 5 years as a commercial REALTOR in Edmonton, followed by 10 years of commercial real estate acquisitions and dispositions in Phoenix Arizona. In 1991, I returned to Invermere, my childhood summer home, where I have focused on residential real estate for the past 27 years.
Throughout my career I have invested in all aspects of real estate including developing a shopping centre, building spec homes and buying land and buildings for long term investments. I have had the opportunity to work with a wide-range of clients, matching properties to families, passionate entrepreneurs like Kicking Horse Coffee, and even some of my hockey heroes.
While in Invermere, I started the Royal LePage Rockies West Realty firm which grew from 2 people to 20 in the course of 12 years. Along the way I achieved a goal that most would say was impossible: I produced a large enough volume of sales to become listed in the top 1% for Royal LePage nationally in 2006. In 2007, I sold the company and went to work for Coldwell Banker Windermere Valley Realty in 2009 and ultimately bought that company in 2012. With it just being my sole proprietor business I have more time to pursue my passions and provide more personalized service for my many clients. I hope that you can become one of them in the near future.
Looking forward to meeting you!
!Home.view_full_search_screen!